Serbian Prime Minister Aleksandar Vucic visited India from 9 to 12 January 2017. His visit was the first in the last 30 years at the highest level. Prime Minister Vucic first visited Ahmedabad and Gandhinagar, where on 10 January he had a bilateral meeting with the Hon'ble Prime Minister of India Narendra Modi.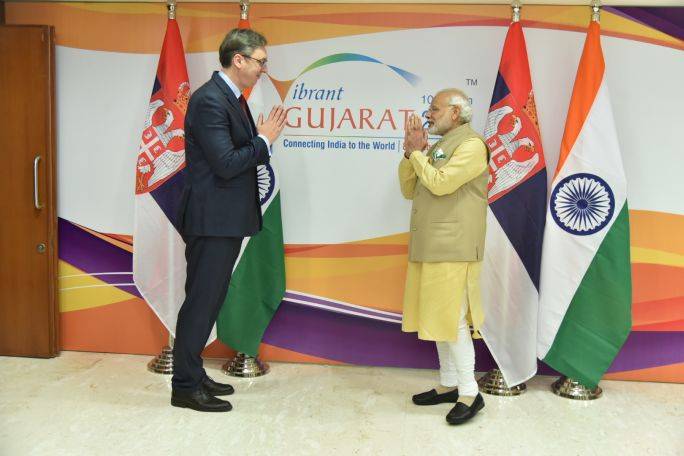 He participated in the Vibrant Gujarat Global Summit 2017 and spoke during its inaugural session. Prime Minister Vucic had the chance to meet the other Heads of State and Government and the rest of the high-level dignitaries and business leaders who took part in the summit. Prime Minister Vucic also met with Hon'ble Chief Minister of Gujarat Vijay Rupani and FICCI President Pankaj Patel.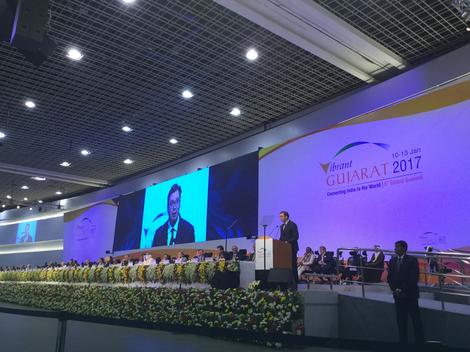 The visit continued on 11 and 12 January in Mumbai. On 11 January, the Prime Minister had a bilateral meeting with the Hon'ble Chief Minister of Maharashtra Devendra Fadnavis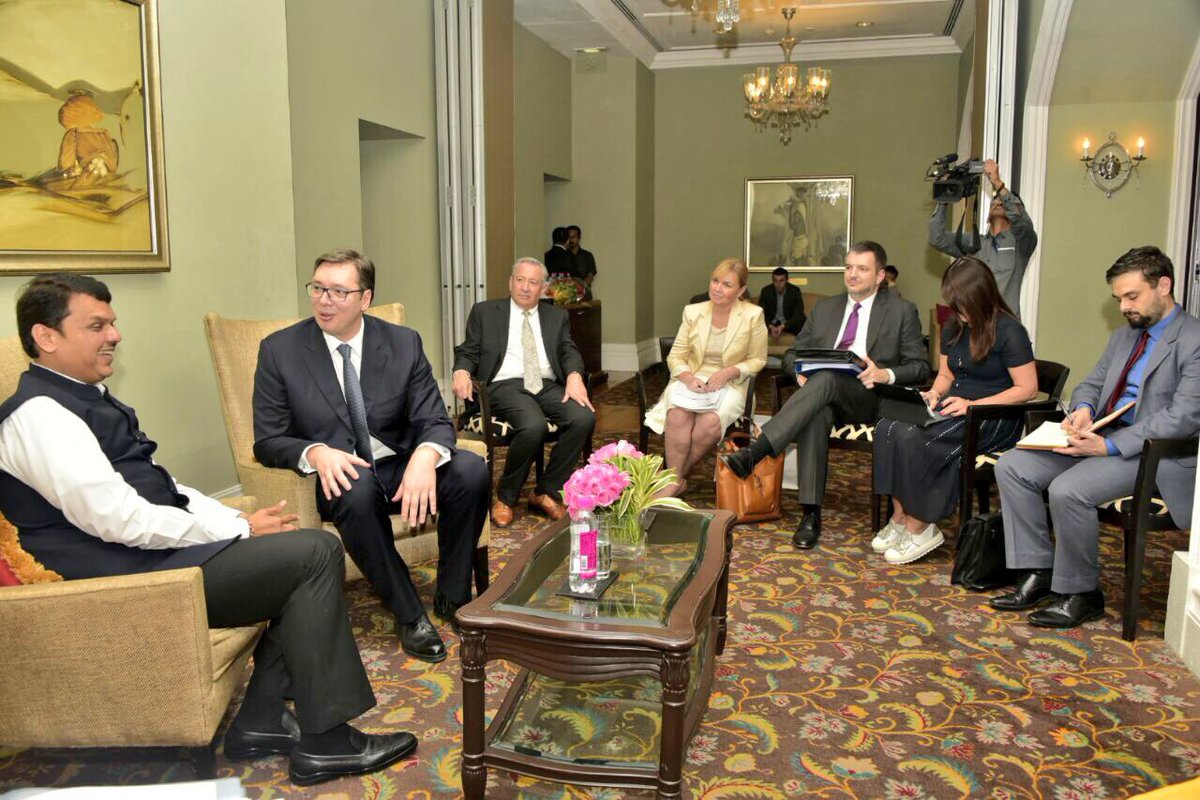 and an interaction with a group of business leaders, organized by CII.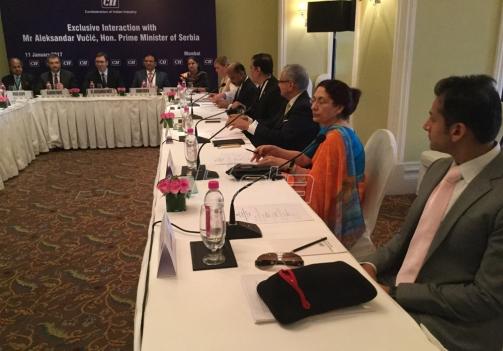 On the following day, the Prime Minister opened the trading day on the BSE.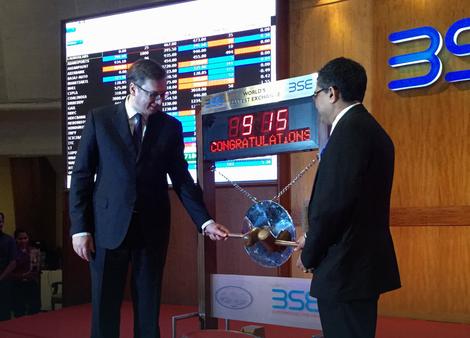 He later met the Executive Chairman of Mahindra Group Anand Mahindra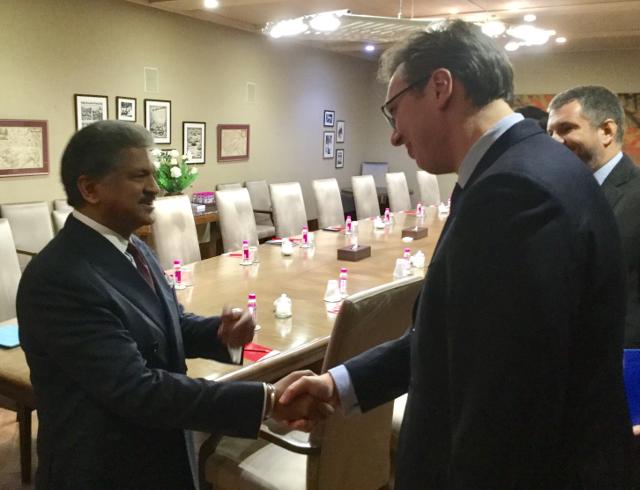 and held a lecture on Serbia at Gateway House.

Links to media reports about the visit:
http://www.rts.rs/page/stories/sr/story/9/politika/2589131/vucic-sa-premijerom-indije.html
http://indianexpress.com/article/india/pm-narendra-modi-meets-global-leaders-ahead-of-vibrant-gujarat-summit-4467675/
http://www.thehindu.com/news/national/Sky-is-the-limit-for-investors-in-India-PM/article17019479.ece
http://timesofindia.indiatimes.com/india/pm-narendra-modi-raises-kim-davy-case-with-denmark/articleshow/56465438.cms
https://twitter.com/narendramodi/status/818758628547051522
https://twitter.com/Dev_Fadnavis/status/819145460803895296
https://twitter.com/sudhirmehtapune/status/819169558460301312
https://twitter.com/BSEIndia/status/819450194152554496
https://twitter.com/BSEIndia/status/819405020009533440
https://twitter.com/anandmahindra/status/819769130123304960
https://twitter.com/ManjeetKrip/status/819529422030196736