At the initiative of Ambassador Vladimir Maric, Embassies of Bosnia-Herzegovina, Chile, Guatemala and Serbia on 16 and 17 April 2016 organized a charity tennis tournament "Tennis4Toilets". The initiative was supported by Ambassadors/High Commissioners of 18 other countries: Austria, Azerbaijan, Bangladesh, Brazil, Canada, Republic of Congo, Czech Republic, Dominican Republic, Ecuador, Finland, Israel, Jordan, Malaysia, Morocco, New Zealand, Norway, Russia and United States.

Fifty players participated in the tournament. The first day took place at the RK Khanna Tennis Complex, with the support of All India Tennis Association. The second day was held at the Serbian Embassy and it included the semi-finals and finals, an exhibition match with two former Indian Davis Cup team members, award ceremony and a cocktail reception.

Awards to the winners, as well as to the event sponsors, were presented by Hon'ble Minister of State for Home Affairs Mr Kiren Rijiju. Over 200 invitees attended the event, including many Ambassadors, representatives of the top management of sponsor companies and media representatives. Minister Rijiju thanked Ambassador Maric and the other organizers on the initiative and expressed his full support for it. The event was also supported by the Ministry of External Affairs.

Through corporate sponsorships and donations made by tournament participants, over 40.000 dollars was raised. During the second stage of the project, the funds will be used for construction of toilets in rural areas where they are most needed by renowned Indian NGO Sulabh International.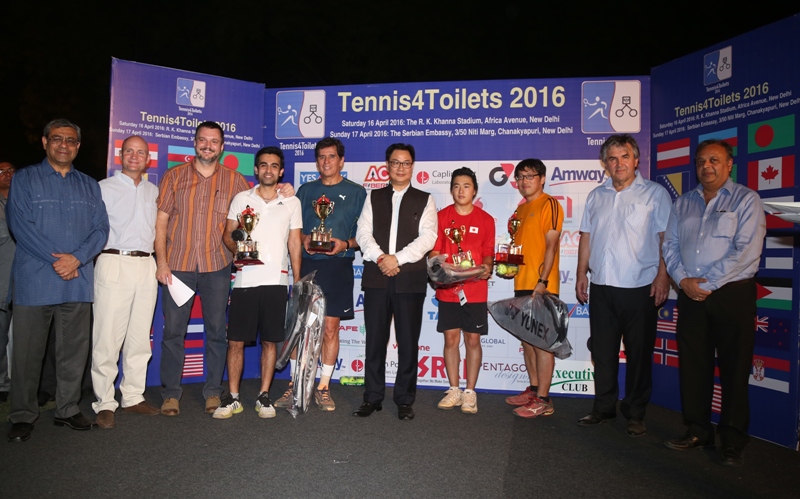 Minister Rijiju with the winners and finalists, Ambassadors of BH, Guatemala and Serbia, President of AITA and President of SSMF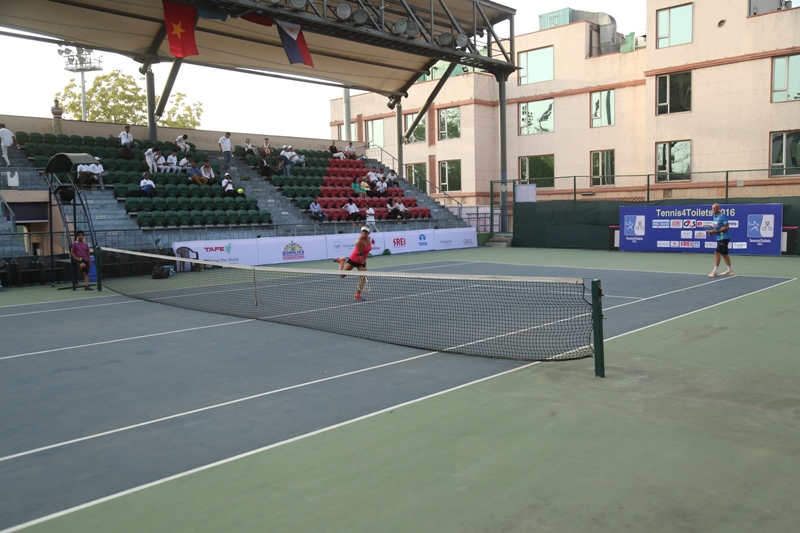 Day 1 at RK Khanna Tennis Complex
Day 2 at the Serbian Embassy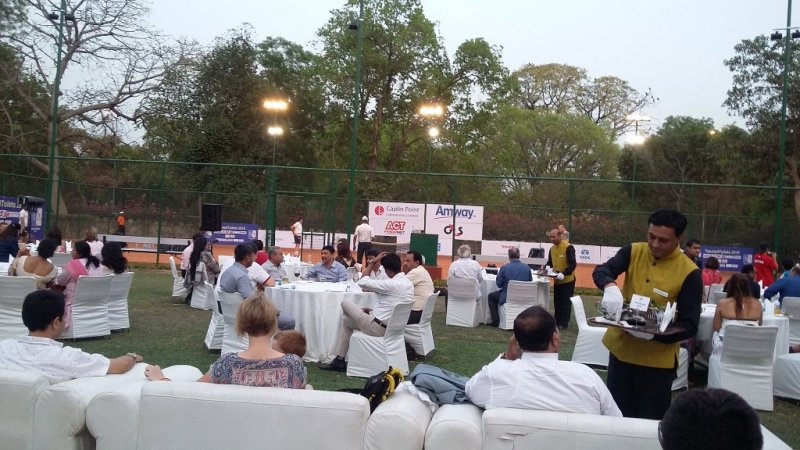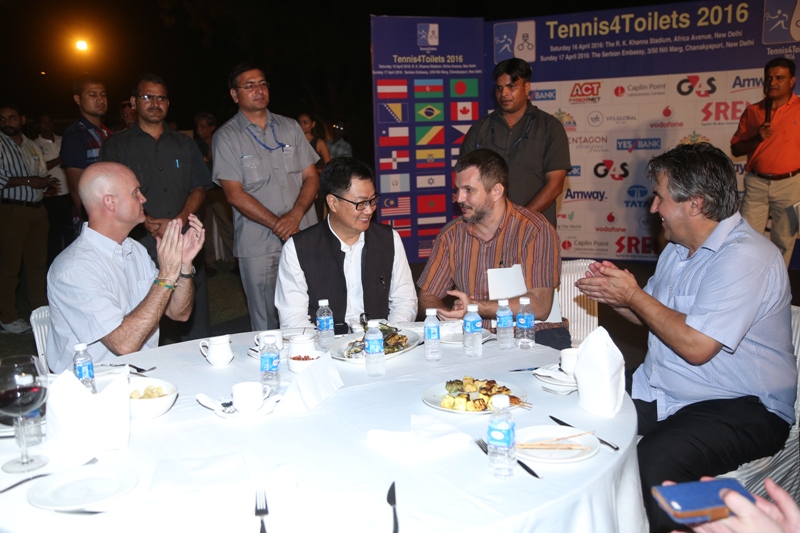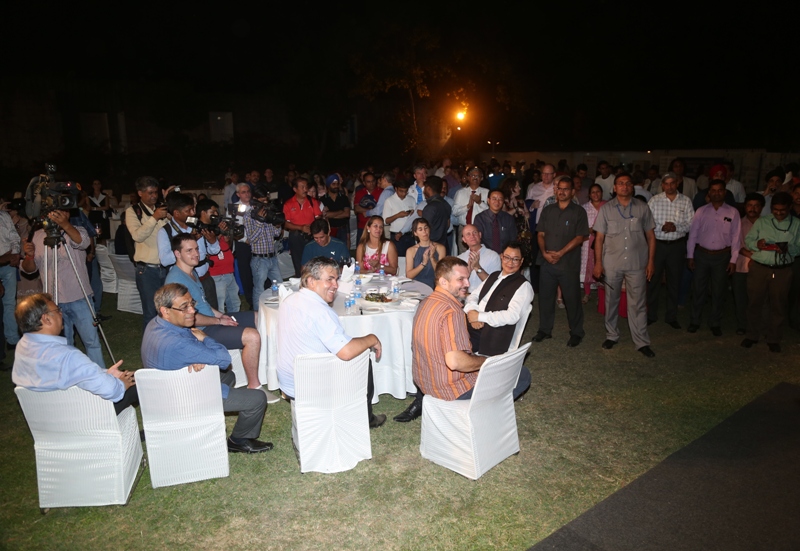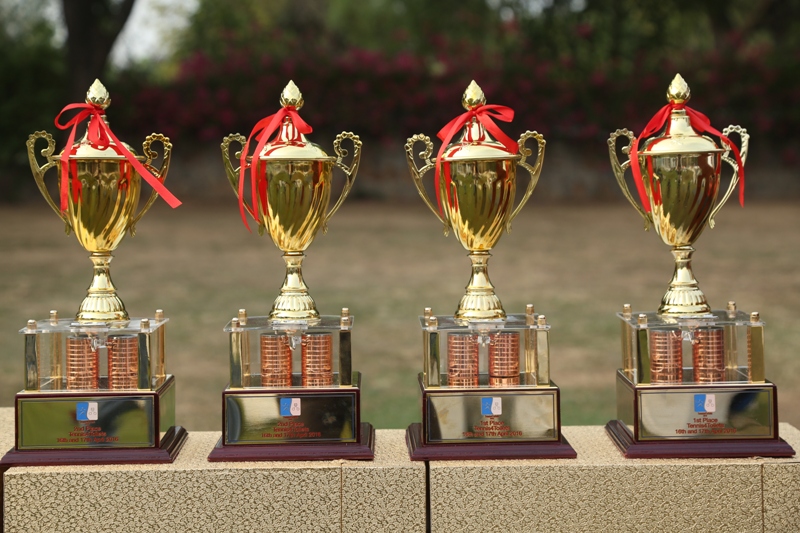 The trophies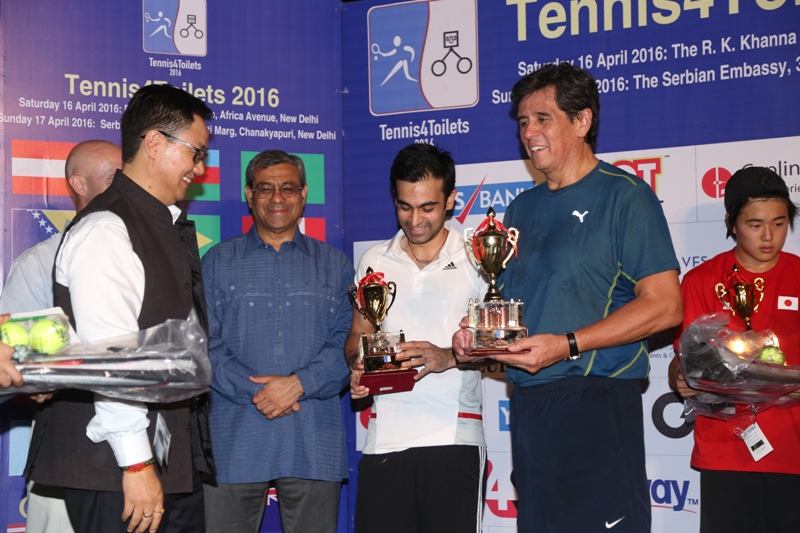 Minister Rijiju presenting the trophies to the winners, Ambassador Andres Barbe and Aditya Khanna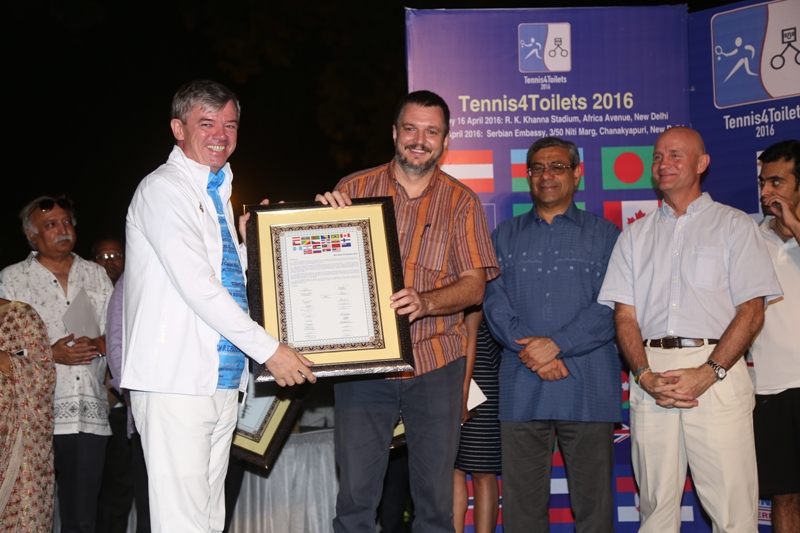 Ambassador of the Czech Republic receiving a tournament memento from Ambassador Maric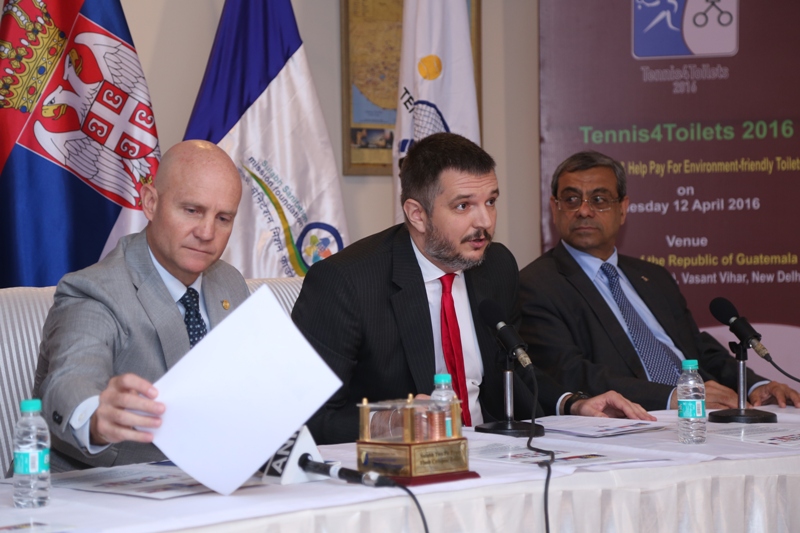 Press conference to announce the event