In the end of November and beginning of December, India was the center of world's tennis. Within only a couple of weeks, Champions Tennis League, which put six Indian teams against each other – Delhi, Bangalore, Hyderabad, Pune, and Mumbai, first took place, only to be followed by International Premier Tennis League. Champions Tennis League brought together many current and former tennis players, among which were Juan Carlos Ferrero, Pat Cash, Tommy Robredo, Venus Williams, Martina Hingis… One of the most famous representatives of women's tennis was the Serb Jelena Jankovic, who played for the Delhi team. The International Premier Tennis League (four teams – Manila, Singapore, UAE, and India) showcased the greatest names of world tennis, starting from the world number one and the best Serbian player of all times Novak Djokovic, through Roger Federer and Andy Murray, to Indian stars Sania Mirza and Rohan Bopanna and Serbs Ana Ivanovic and Nenad Zimonjic. The event also featured tennis legends Pete Sampras and Andre Agassi.
The main aim of the two events was promoting tennis in India and Asia and huge success was achieved in that respect, as the two tournaments caused immense media attention. Participation of the top Serbian players also contributed to Serbia's promotion in India.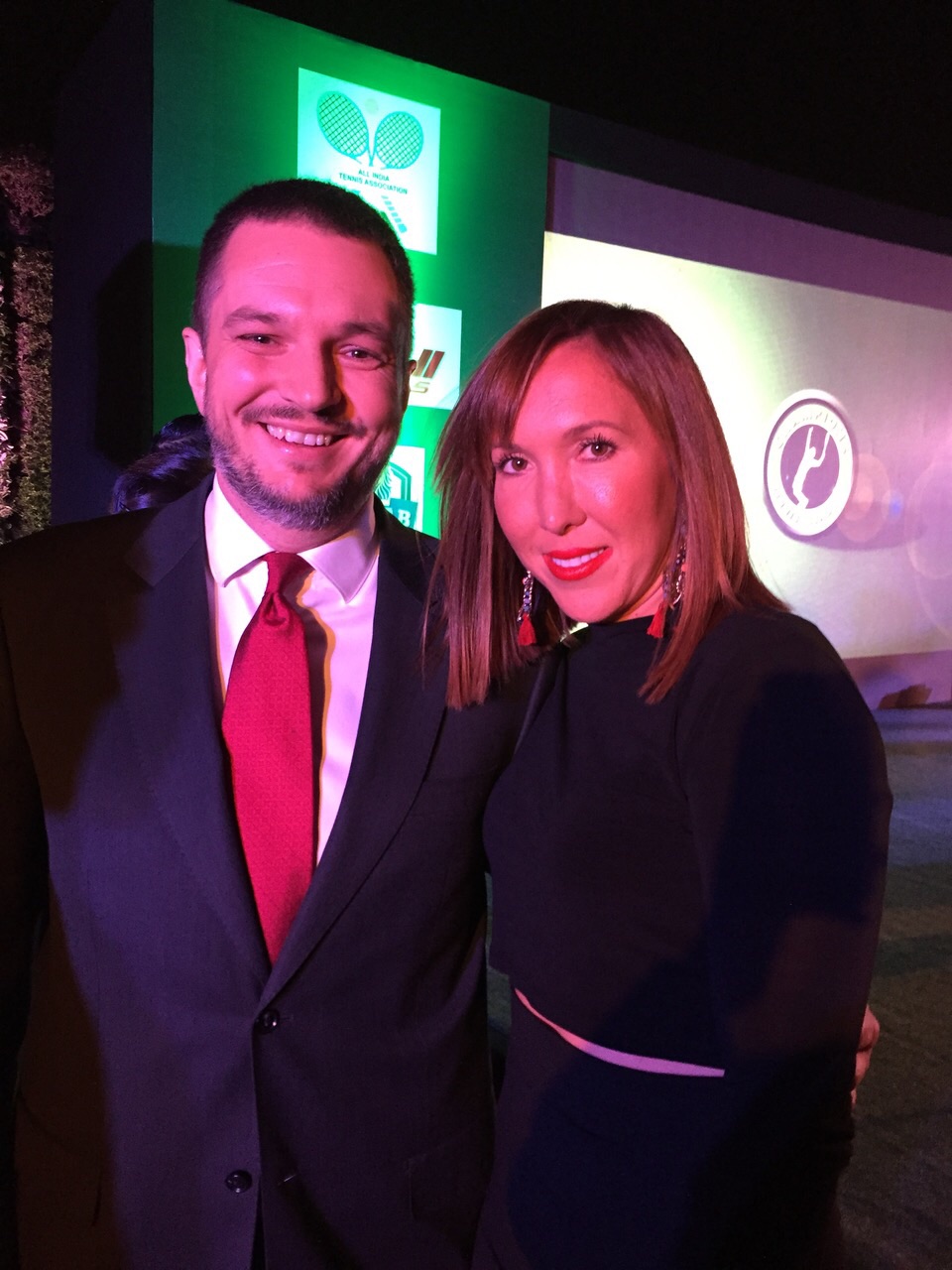 Vladimir Maric and Jelena Jankovic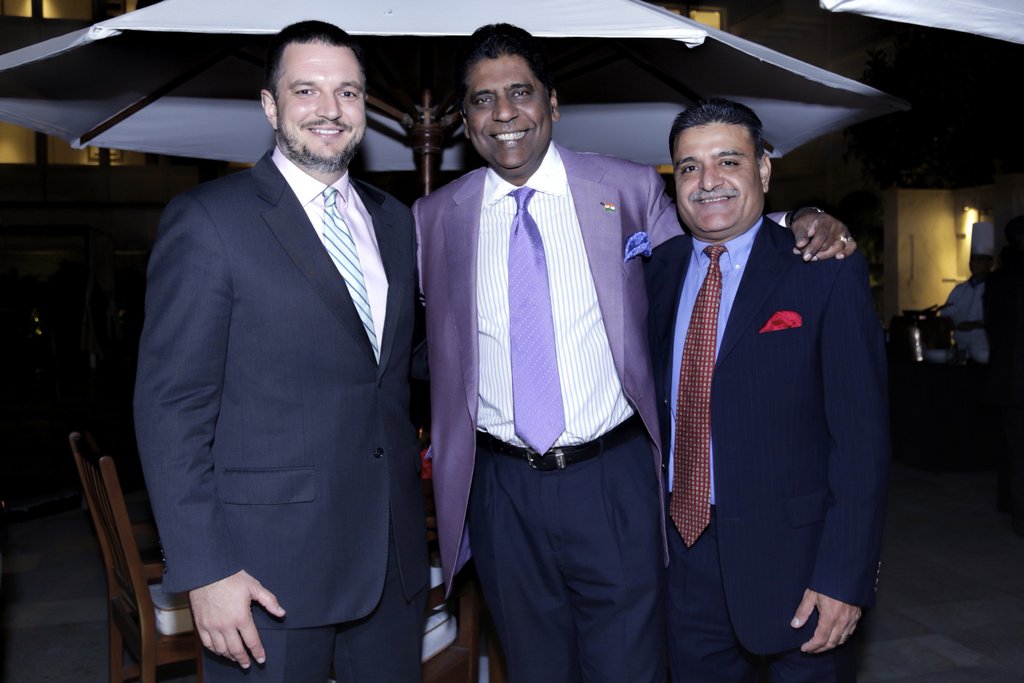 With initiator of the Champions Tennis League and the legend of Indian tennis Vijay Amritraj and co-owner of the Delhi team Sanjeev Kassal
At the same time, New Delhi was hosting a women's ITF 50,000US$ international tennis tournament. It was won by a young Serb Ivana Jorovic. The trophy in New Delhi is Ivana's greatest success so far. Ivana and her coach Marko Djokovic were guests of Ambassador Vladimir Maric for dinner at the Serbian Residence several times during the course of the tournament. As Ivana stated for the leading Serbian sports newspaper, Serbian national dish gibanitsa in the Indian capital definitely helped her to win the biggest tournament of her career so far… We congratulate Ivana and her coach and we hope that the New Delhi success will speed up her rise to the very top of women's tennis!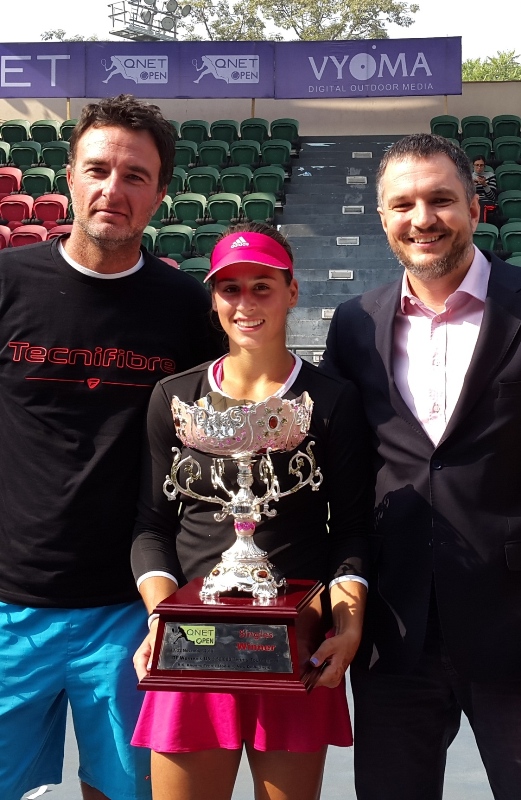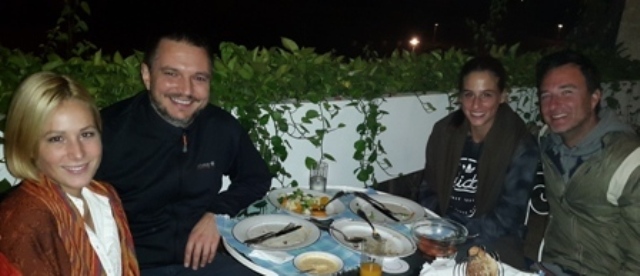 With Ivana Jorovic and Marko Djokovic