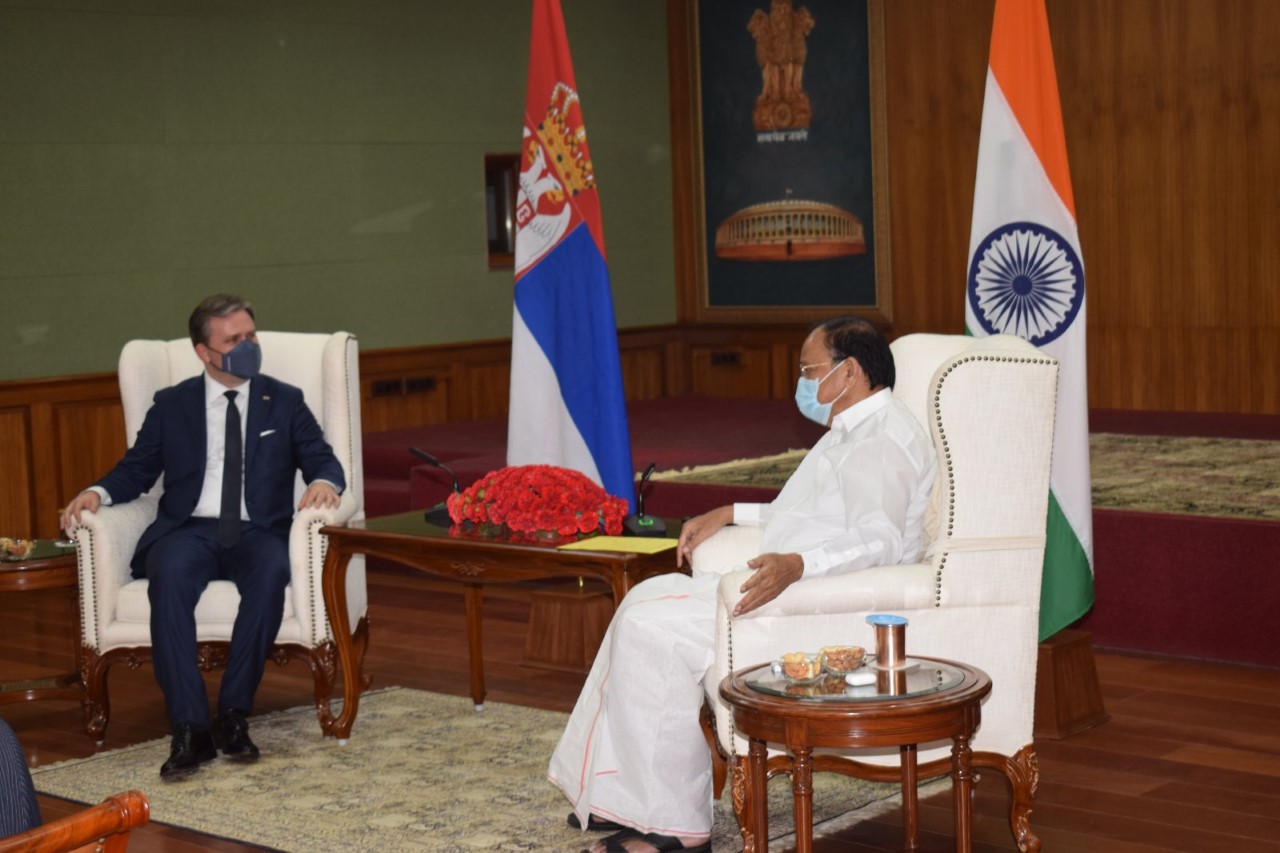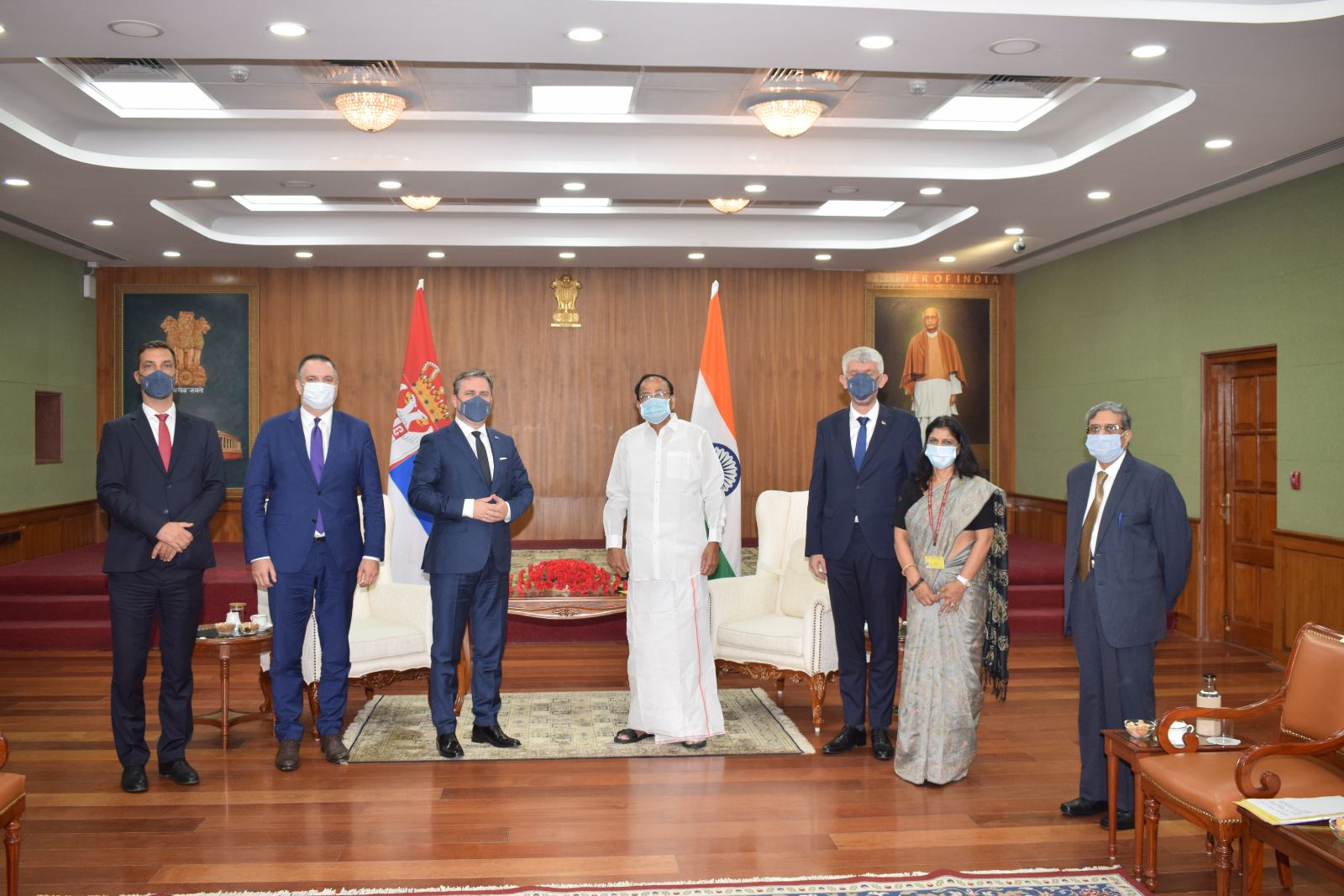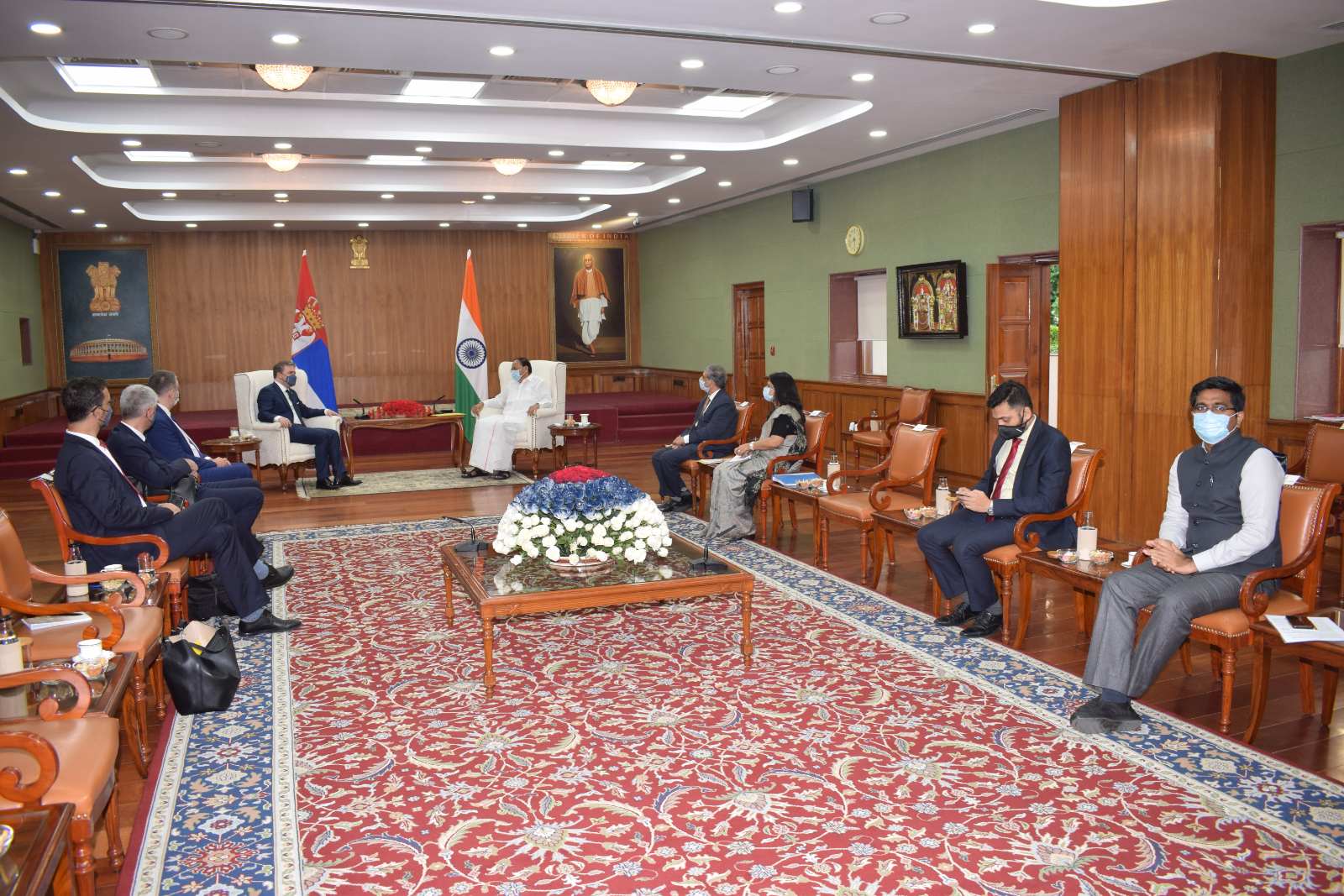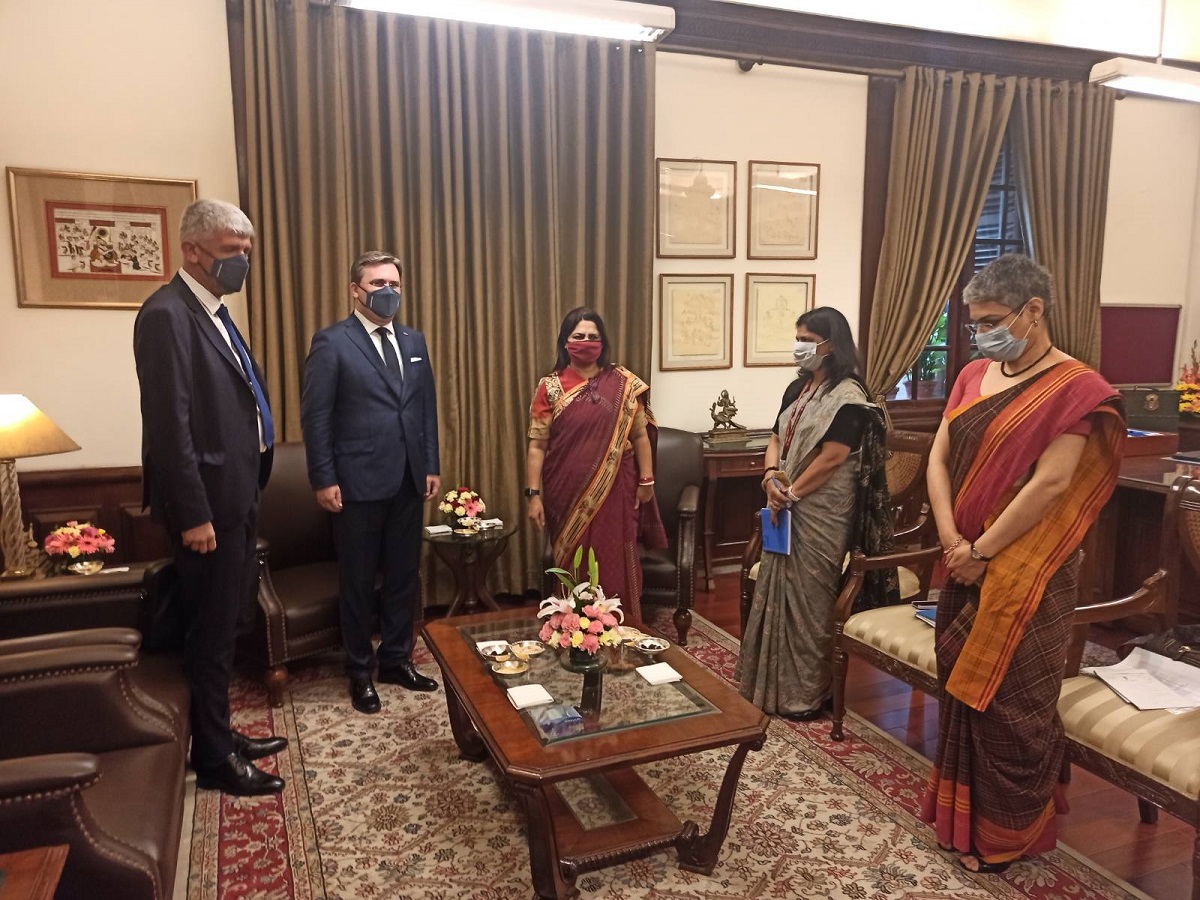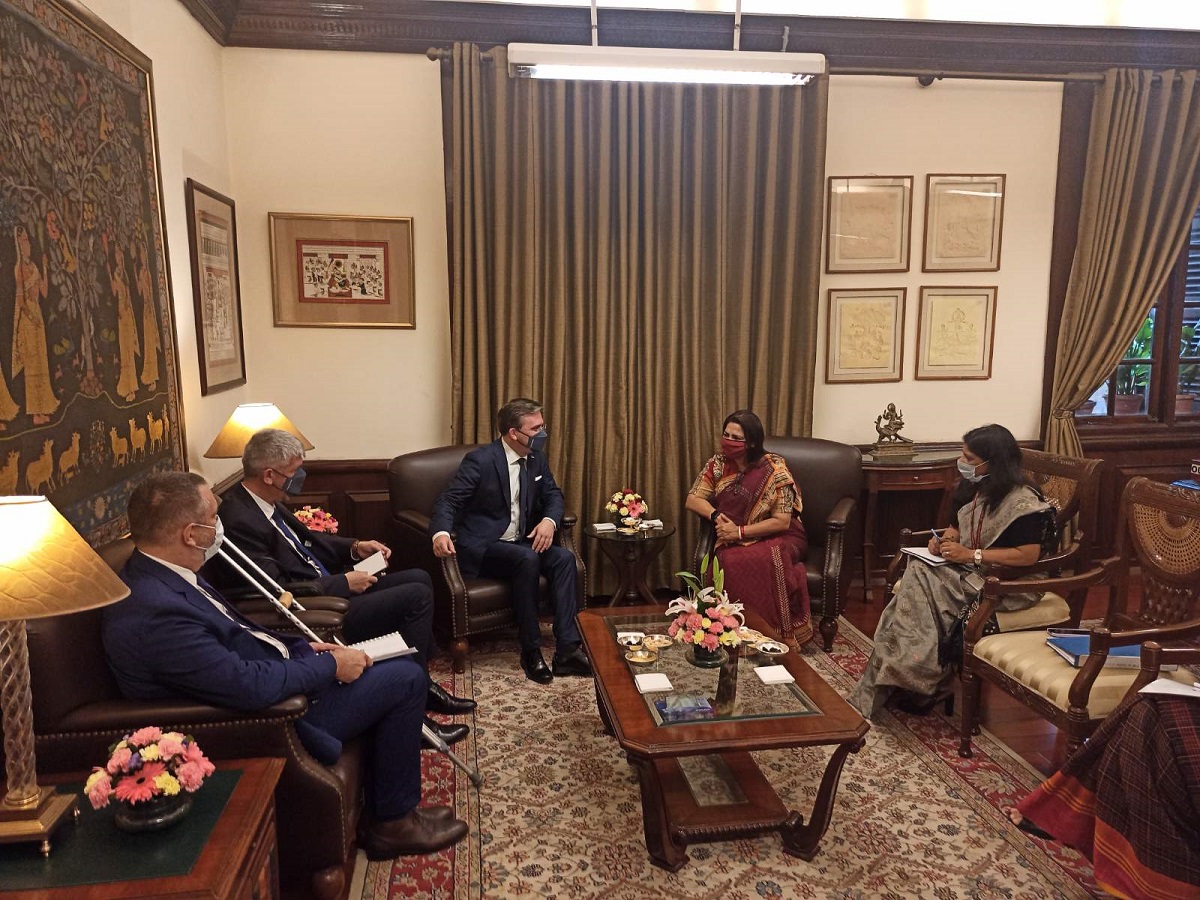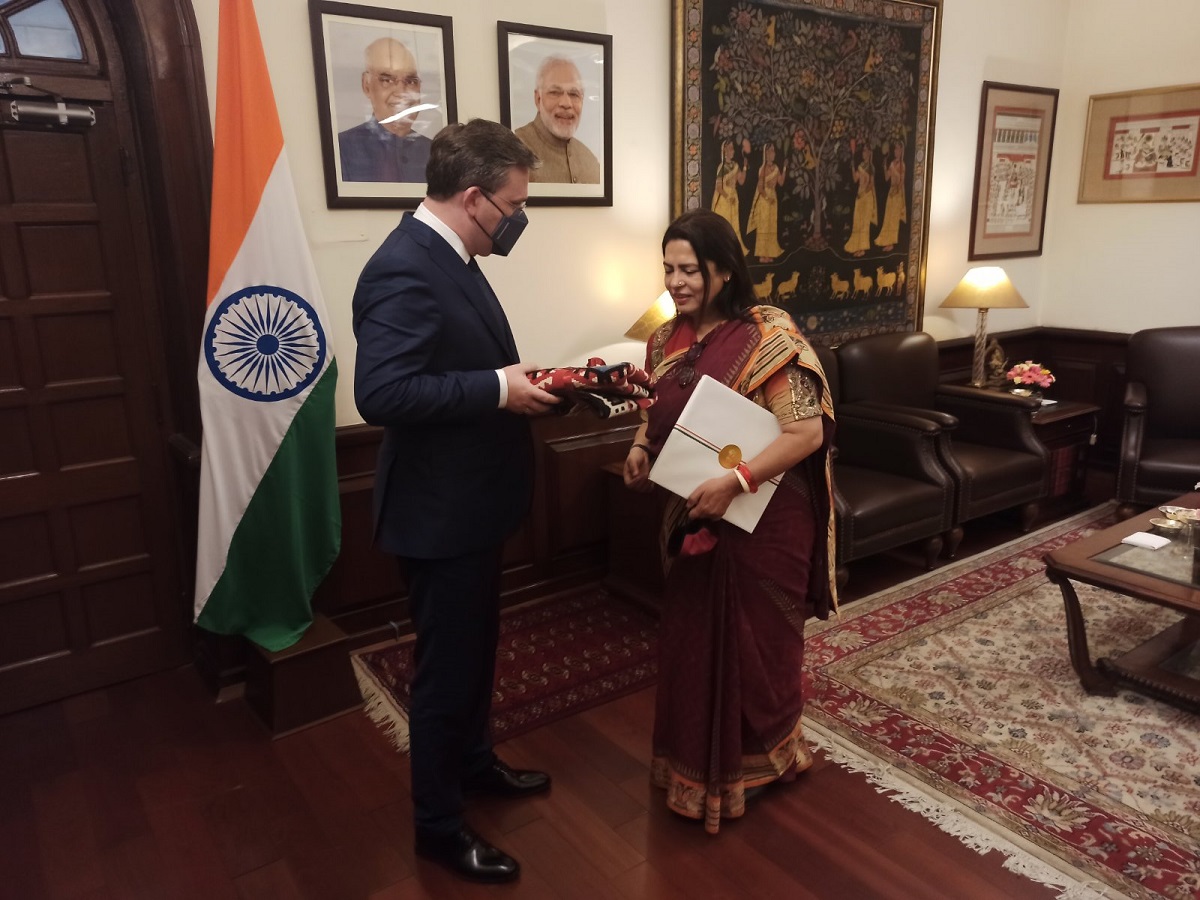 20 September 2021
The Minister of Foreign Affairs of Serbia, Nikola Selaković, completed his visit to India with the meeting with Vice President of India Venkaiah Naidu.
Selaković says that Vice President Naidu is a great friend of Serbia and our nation, a man who influenced with President Vučić the renewal of the friendly cooperation of our two countries.
Selaković stated that Vice President Naidu recalled his visit to Serbia in 2018 vividly and that these recollections had a motivating effect on the renewal of our cooperation.
After the meeting, the Minister expressed his confidence that by the end of the year the session of the Joint Committee for Economic and Trade Cooperation would be realized and announced that the meeting at the top level was being prepared and it should be realized in the following year.
Selaković says that, earlier today, he met the State Minister for Foreign Affairs Meenakashi Lekhi, who will lead the Indian delegation and be the special representative of the Prime Minister Narendra Modi during the memorial event on the occasion of the 60th anniversary of the Non-Allied Movement in Belgrade on 11th and 12th October.
Furthermore, the Serbian Foreign Minister met today the leaders of "Mahindra" company which is already present at some countries in the region and which is interested in investing in Serbia.
Speaking about the celebration of the 60th anniversary of the First conference of Non-Allied Movement and the event which will be held on this occasion in Belgrade on 11th and 12th October, Minister emphasized that all members states of the movement, observers, international organizations had supported that, especially taking into account that there are very few meetings during the pandemic.
"The celebration event will be the opportunity to gather and send a unified and clear message about the world we want to see", said Selaković highlighting that during these days Belgrade would be the capital of the world.
According to the Minister's words, the slogan "Belgrade is the world" is true as such exactly owing to this movement which emerged here and owing to people who came to Belgrade for the purpose of work, politics but also thousands of them who came for education.
Selaković concludes that the ceremony of the Non-Allied Movement will be the opportunity to reaffirm the role of Belgrade – the capital which cherishes the Movement values, and even though we are dedicated to the EU as a strategic goal, Serbia is working on the revival of old friendships with people for whom the name of Belgrade and former Yugoslavia was so important.