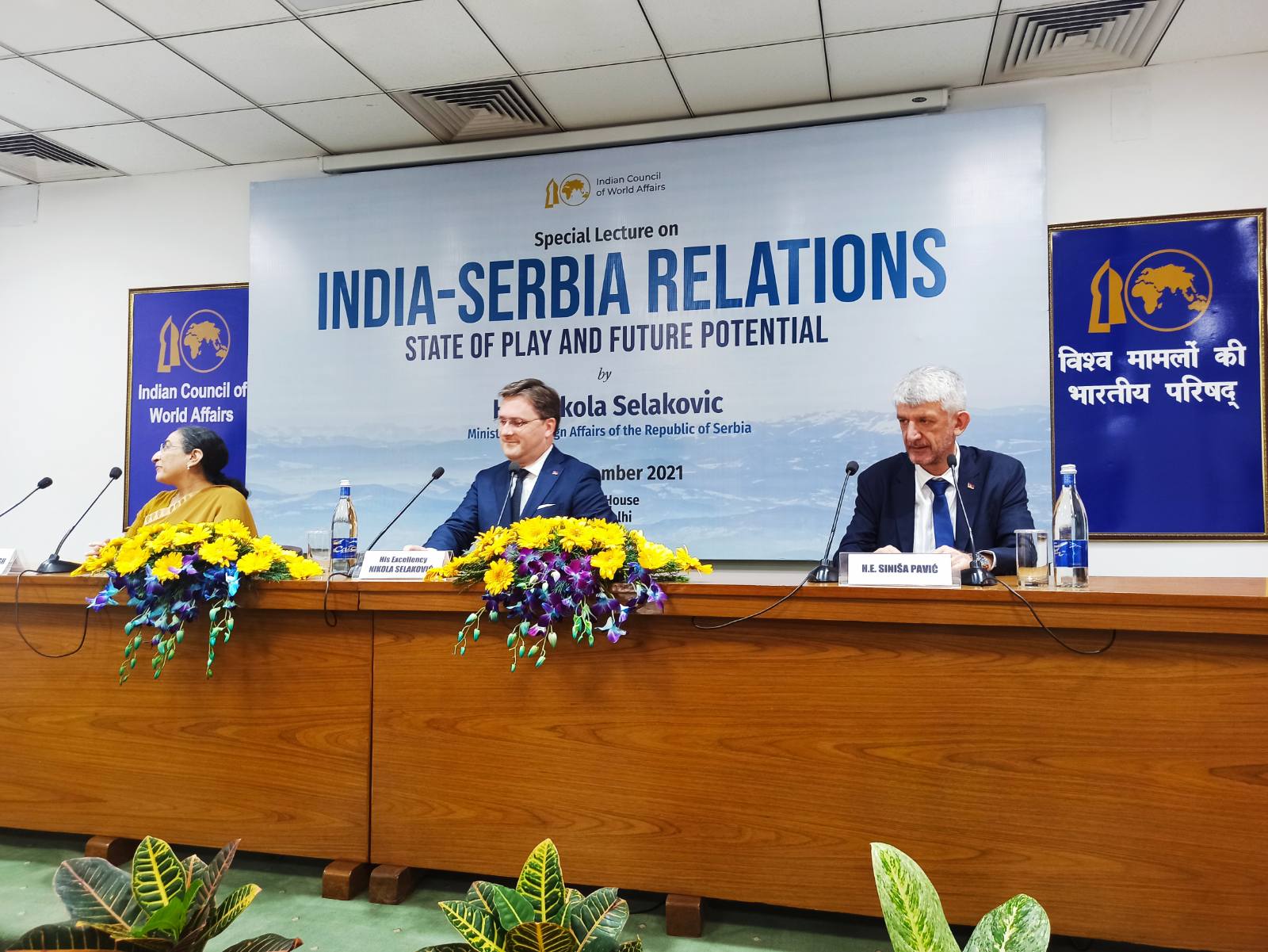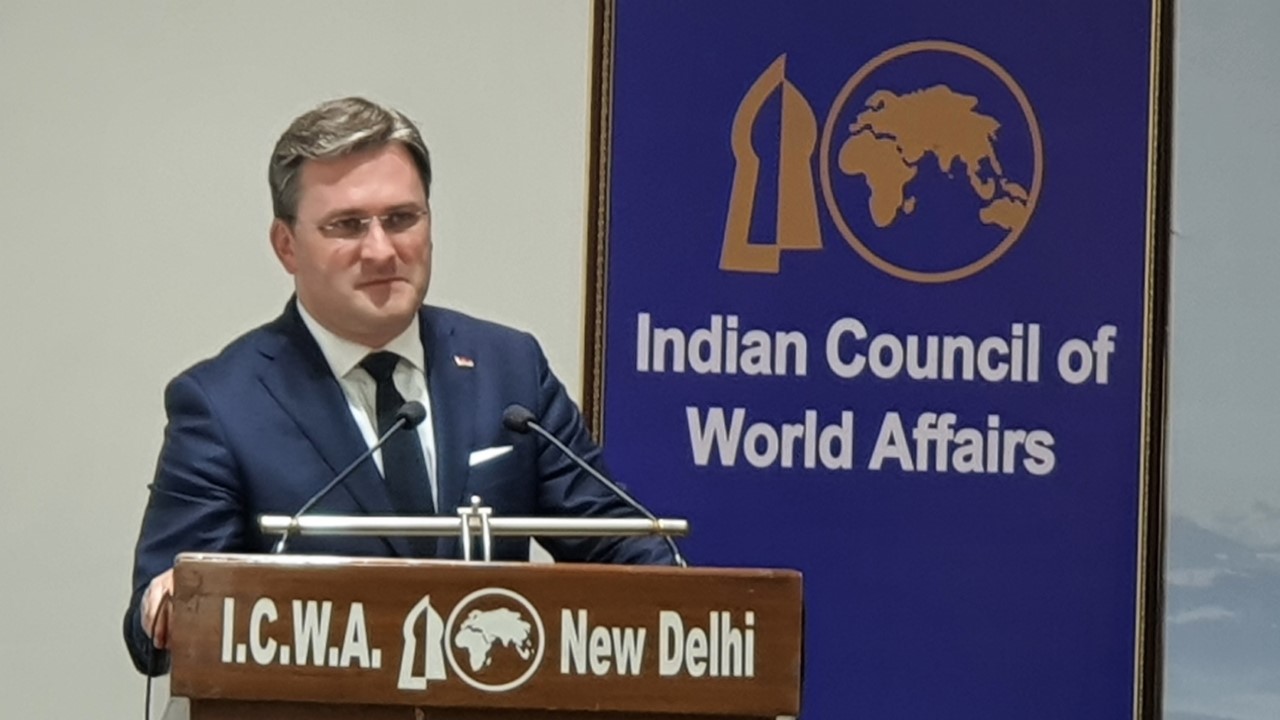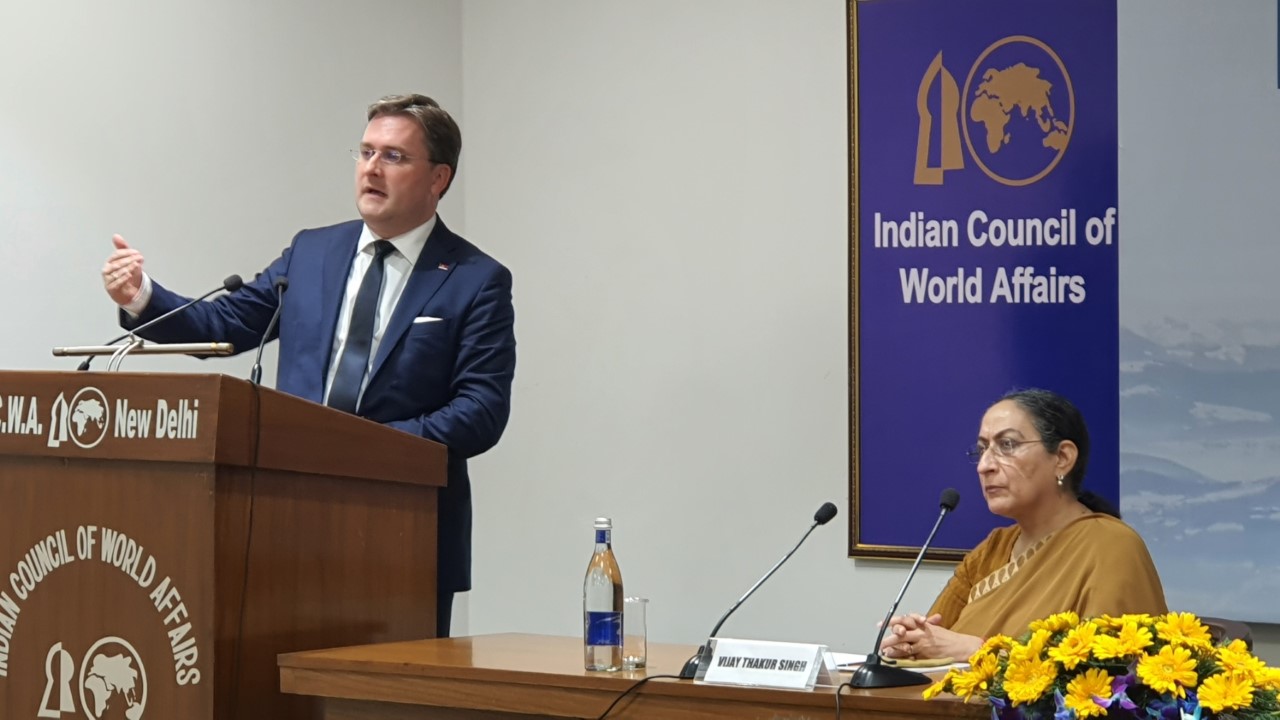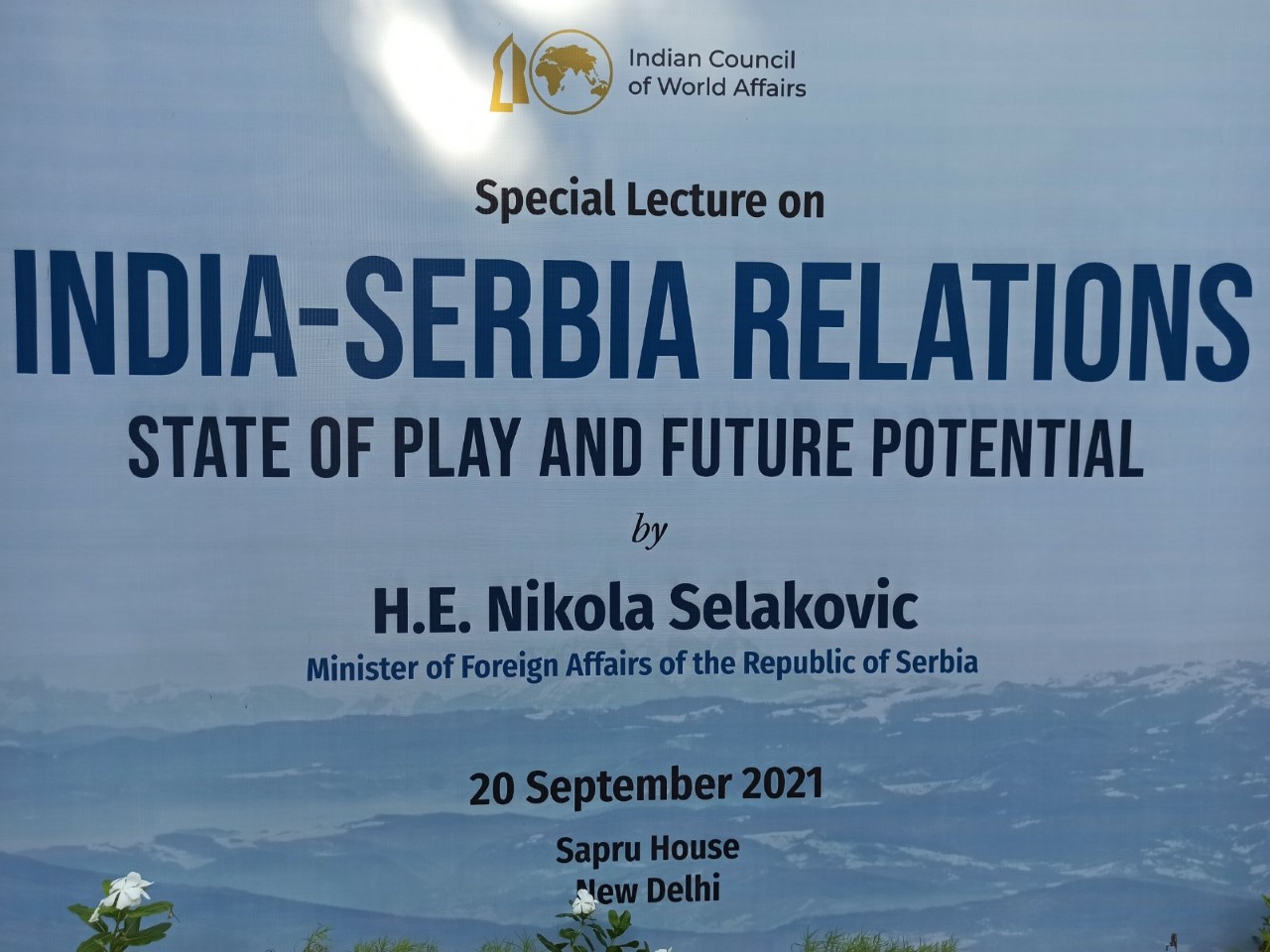 20 September 2021
The Minister of Foreign Affairs of Serbia, Nikola Selaković, has held today at New Delhi a lecture on Serbian and Indian relations and reminded on the long tradition of political and economic connections of our two countries.
Speaking at the event organized by the institute of Indian International Relations Council, Selaković mentioned reform processes in Serbia and its economic success in recent years.
On this occasion, Minister Selaković emphasized that there was the need and joint interest to build Serbian and Indian cooperation which would in future be based on cordial and friendly relations.
Selaković also introduced the participants to the tradition of the cooperation of Serbia and members of the Non-Allied Movement, as well as the situation with regards to Kosovo and Metohija.